---
---
If I'm a new member of ELT do I have to teach classes?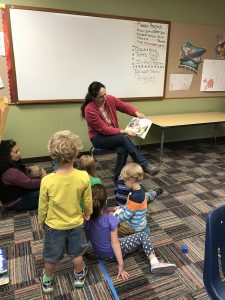 New members do not teach the first semester that they are in ELT.
But, keep in mind that ELT is a co-op. (Definition of cooperative/co-op – A collective group of homeschoolers working together for a common purpose. All members of the co-op must contribute in some way toward the end goal; usually, this contribution is in the form of effort.)  One of the ways that members contribute to  ELT is by teaching classes during subsequent semesters.  The type of class you choose to teach is up to you (academic, fun, preschool, middle school, high school, P.E.).
---
How long will I have to wait to be admitted after I apply?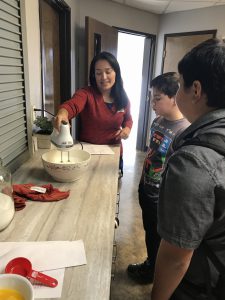 It depends.  Our class sizes are limited due to space and safety issues.  The length of the list of applicants also varies.  You will get a call from a Board member 1 – 2 weeks before the term starts if we have room for your family.
---
What is the cost of ELT?
ELT costs $30 per family, per 12-week semester.  Some of this money is used to cover the cost of supplies for classes.  There is also a charge of $25 for the required background check, which is good for 3 years.
---
My husband wants to attend ELT.  Can he teach a class?
Yes!  We love having the dads involved.
---
What does a typical day at ELT look like?
Here's an average family on an average day at ELT…
*names have been changed
Mrs. Homeschooler* and her fruitful/socially responsible number of children arrive at Calvary Chapel at 12:30 PM on Tuesday. They enter the Fellowship Hall and find their name tags. Each member of the family present puts their name tag on. The children kindergarten age and older begin playing with their fellow students. Mrs. Homeschooler takes her preschooler and infant to the preschool classroom and the nursery. She returns to the Fellowship Hall and visits with other parents as the children play in a safe and responsible manner.
At 12:50 PM a whistle blows and the kids all line up by class. Announcements are made, a prayer is offered, and classes are dismissed to their rooms. The children are escorted by their teacher or a helper to each class at the appropriate time. Her children in the senior high classes are allowed to go to their classes on their own. Mrs. Homeschooler follows her kindergartner's class to their room since she is a designated helper in that class for the term. While there she helps the teacher by handing out papers or supplies, helps the students remain focused and assists with any other tasks the teacher asks
After escorting the kindergartners to their second class she heads to the break room. There she finds treats provided by moms who signed up to bring something to share that day, coffee, hot water for tea, and…best of all…other adults! <confetti effect, whistles, fireworks> She enjoys the hot beverage of her choice, a small snack and joins other moms as they discuss questions, hobbies, blessings, heartaches, and humorous things their children say and do. As second period ends the moms all disperse to the third period class they've been assigned to help in or offered to teach.
At the end of third period the children are escorted back to the fellowship hall and play there till their parents come to pick them up. Mrs. Homeschooler picks up her preschooler and infant and heads toward the fellowship hall, where she knows she'll find her other children because they are required to be there and are not allowed to wander the building before or after ELT.
---
My fourth grader has higher social needs than the rest of my family. Can I drop him off for ELT?
Sorry, but no.  ELT is a co-op, and at least one parent is required to attend with your student(s).
---
Do you have classes for my pre-schooler? Do you have classes for high school?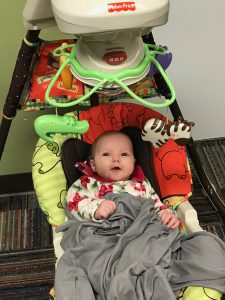 We offer classes for newborn through high school.
---
Can I come with my nursing baby?
Yes. Along with our preschool through high school classes, we have a nursery staffed by moms like you attending all three periods. We know that it can be a long day for a baby; however, having a nursing baby does not excuse you from classroom commitments, and the option of baby wearing should not be assumed. We try to accommodate nursing moms by scheduling them in the nursery as well as other classes where having their baby with them would not be disruptive, but that is not always possible.
---
What is the enrollment process?
When you send an email to enjoylearningtogether@gmail.com, we send the information and an application back to you.  You need to read through the info, fill out (and sign!) the application, and return it to us.  You will then be contacted 1-2 weeks before the new semester starts.
---
What types of classes do you offer for the kids?
We offer whatever classes the moms decide to teach. Most are non-
core, enrichment classes and do not require homework.  (High school classes may be more academic, and may have an added fee and homework requirements.) We offer P.E. to all grades. We also have a preschool class, and a nursery for our youngest members. And we have a "Break Room" for the moms (and dads) to enjoy a cup of coffee, a snack, and conversation during their free period.
---

Can my senior participate in your graduation ceremony? What are your graduation requirements for earning a diploma?
We offer a graduation ceremony to anyone who has participated at least one semester in ELT. We are an enrichment co-op and do not provide a diploma. The class/credit requirements, diploma, etc. are the responsibility of the parents.
---
We are moving into the area after school starts.  Can we still participate?
ELT runs on a two semester system.  Each semester is 12 weeks long.  Semester I usually starts mid-late September, and Semester II usually starts in early February.  Once the schedule has been set and the semester started, we are not able to add new members.  You are encouraged to turn in your application at any time, and we will contact you before the next semester starts.
---
Can we come visit?
Yes, we do offer tours.  You can meet some of the moms, talk with board members, walk through the halls, and possibly peek into the classrooms, as long as we don't disrupt them.  But because of insurance issues, your children will not be able to participate. If you would like a tour, just contact us.